2022 Ford F-150 Lightning Battery Range Confirmed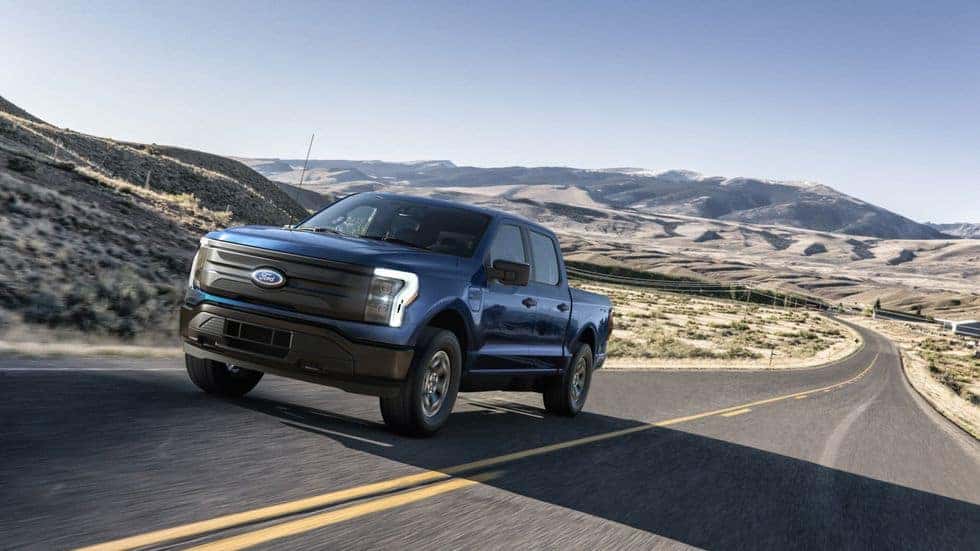 The all-new all-electric Ford F-150 Lightning is almost here. The fully electric pickup truck has received extensive praise given its performance and capabilities. There have also been a large number of reservation orders made. Now as the electric F-150 Lightning nears its official launch, Ford is starting to confirm some of its specifications. Ford CEO Jim Farley recently took to Twitter to announce the estimated battery range of the all-new Lightning pickup. We'll discuss the range as well as other features slated to come equipped in the electric pickup. It seems Ford has been steadily improving its lineup with more technology and better features. The Blue Oval has even split its company into two focuses: Ford Blue and Ford Model E. For now, we'll focus on the 2022 Ford F-150 Lightning.
Ford Confirms Battery Range For 2022 F-150 Lightning
Ford is preparing for the official release of the all-new 2022 F-150 Lightning. The electric pickup has been teased with its high performance and extensive capabilities. Equipped with the latest in technology and driver-assist features, the Lightning pickup has already received many pre-orders. Ford has been working diligently through the global chip shortage to produce more units. As the electric pickup sees its official release, Ford is letting consumers in on the details about the specifications. The Blue Oval's CEO recently took to Twitter to detail the 2022 F-150 Lightning's battery range.
According to Ford CEO Jim Farley, the base 2022 F-150 Lightning will come equipped with an EPA estimated battery range of 230 miles. Consumers can opt for an extended battery that pairs with all trims for an impressive 320 miles of range. Farley had stated that the extended battery range beat their expectations so Lightning owners can rest assured that their electric pickup will take them wherever they need to go.
The 2022 F-150 Lightning will start at an MSRP of $39,974 (plus destination fee). Those customers who pre-ordered their electric F-150 Lightning will be happy to know that their truck will be delivered in the summer of 2022. Those wanting to purchase an F-150 Lightning will have to wait until more units become available. Thankfully Ford is doing their best to ensure everyone can receive an all-new all-electric 2022 Ford F-150 Lightning. 
Come Test Drive a Brand-New Ford with us at Kenny Ross!
Interested in an all-new Ford F-150 Lightning? So are we! Come down to Kenny Ross Ford South where we can help you find the right vehicle for your needs. You can browse our inventory of new vehicles or check out our quality pre-owned inventory. At Kenny Ross, we're more than happy to help our customers find what they are looking for. We can offer suggestions like auto financing to help make paying for a vehicle easier. 
Looking to finally fix the ride you currently have? You can also schedule an online service appointment and have our expert technicians provide you with everything you need to feel safe and secure on the road. Stop by today and see what we can do for you right now!
Photo Credit: Ford