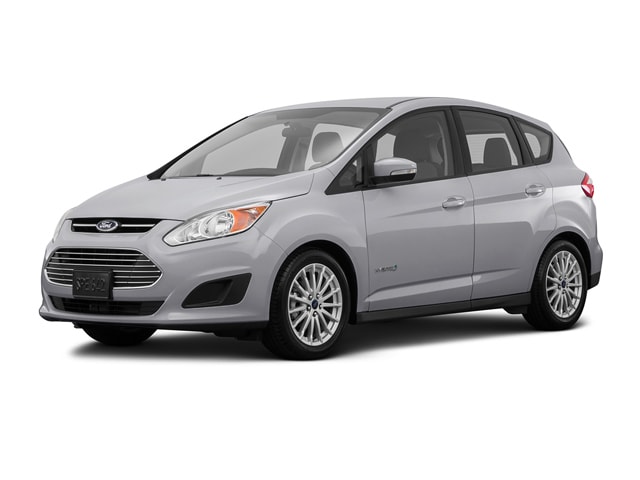 The Hybrid You Have Dreamed About
Throughout the years the word "hybrid" has been thrown around by vehicle manufacturers the word over. It was not until we began to see the rise of the fuel costs within the last 15 years that the word began to be synonymous with fuel economy. The word however has been highly overused by many vehicle manufacturers who have duped the public into buying fuel efficient vehicles that took them twice as long to get to where they were going for lack of engine power. Ford is and always has been at the top the vehicle technology ladder and their approach to the hybrid is entirely different than that of any other manufacturer. The reviews of the 2016 Ford C-Max Hybrid on www.kbb.com show that their efforts are paying off in a big way.
Performance You Can Appreciate
If you have ever driven a hybrid that lacked the performance factor that we expect from every vehicle we drive, you can attest to the fact that the entire process makes you feel as though you are less than important while on the road. The other vehicle speed right past you and even if they are not, it feels as though they are laughing at you as your tiny, economical car buzzes down the highway. Ford knows that fuel economy should never keep you from the performance ability of your vehicle and when you drive the 2016 Ford C-Max Hybrid it never will.
The other vehicles on the road may be larger than the 2016 Ford C-Max Hybrid, but they are definitely not going to rule over it. The specialized engine allows for a seamless transition from the use of electric power to that of standard fuel. Ford has looked at the standard hybrid engine from every angle and talked to many hybrid owners to gain access to vital information that helped them design a hybrid that did not feel like your standard economic car. The results of all of their efforts have enabled the 2016 Ford C-Max Hybrid to be both beautiful and impressive to drive.
Smarter Management
When you own a hybrid you not only have to account for the amount of fuel that the vehicle has, but also the amount of power that is contained within the batter. This can become a little tricky when using some of the traditional gages. We are not always in the car and sometimes that can cause worry about the amount of power that is actually left. If you did not think to check the available power before getting out at the office or home, you have to go out to the car, turn it on, and check. The 2016 Ford C-Max Hybrid allows for technology to work for you.
There are not many people left in the world that have not discovered the amazing convenience of smartphones. We seem to have an app for every single function from our shopping list to teaching apps that allow us to learn vital skills in our free time. Ford loves technology as much as you do so they have equipped the 2016 Ford C-Max Hybrid to work with your smartphone when it comes to keeping track of the available power within the vehicle. With a specialized app you are able to pull up the information you need about the car, so that you do not have to run down and check.
Comfortable as Well
We spend so much time within the vehicles we drive that they had better be comfortable. No one likes to ride in the back seat of a cramped car just because the driver of the car pool that day drives a tiny car. Space however is not a problem in the 2016 Ford C-Max Hybrid. It offers four doors for easy entering and exiting of the vehicle, as well as enough space for five full grown adults. There will be no fighting for ample head room and leg space for anyone when you drive the 2016 Ford C-Max Hybrid.
Do you need a hybrid that has more to it than just ample fuel economy? We want to help you today.
Shopping for a new vehicle at a standard dealership can be very stressful. We at Kenny Ross Ford South however want to take that stress away from you. You need a new vehicle and we have the vehicle you need waiting here on our lot for you. We offer a no hassle stress free environment where you are free to ask questions and be well informed before you sign the final paperwork. We have helped countless people throughout the Allegheny, Pittsburgh, Washington County, and South Hills areas drive away smiling in their new vehicle and we want to give you the opportunity to do the same. Come see us today. We look forward to seeing you soon.