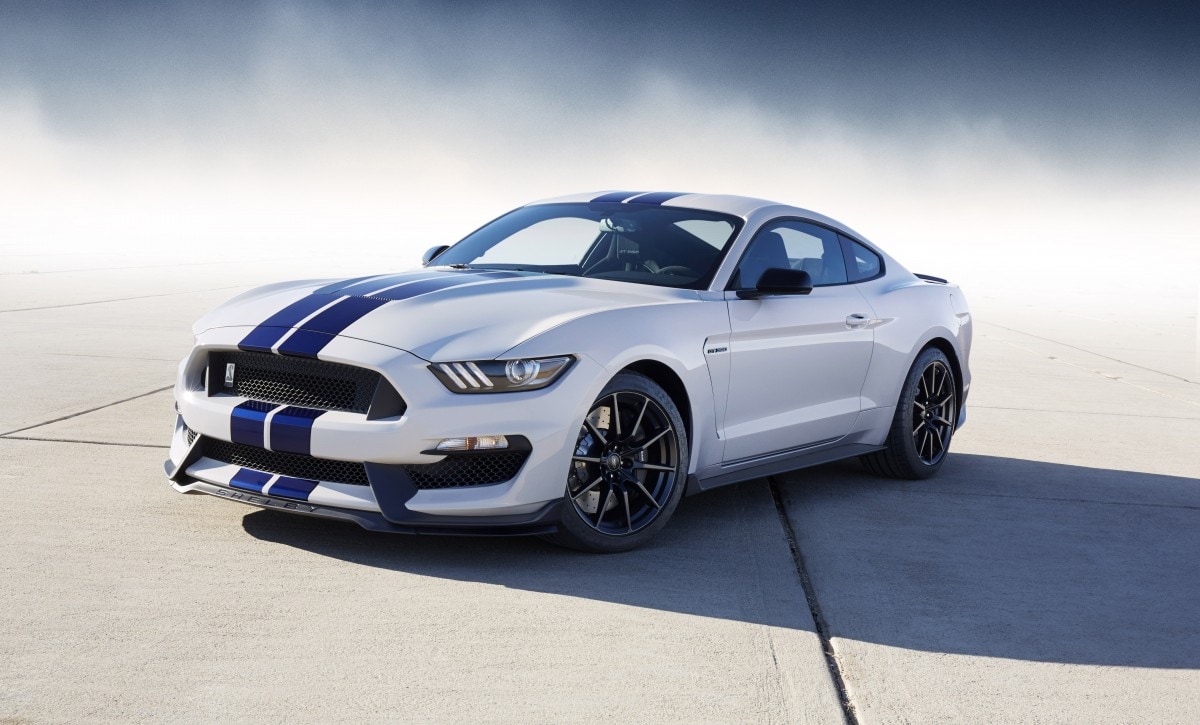 2017 Ford Mustang
Way More Than Muscle
When thinking of the traditional muscle cars like that of the Ford Mustang you likely have images of roaring engines and high octane drag races. Where the Mustang was originally designed with the gas guzzling high power we are used to, there is much more to it than that. The Mustangs of today are far more than just high powered muscle machines. They have some of the most advanced technology and even better gas mileage than ever before thought possible. The 2017 Ford Mustang is the latest in this long standing tradition of excellence and the reviewers at www.edmunds.com are certainly pleased with all of the efforts the designers at Ford have put into this amazing new car.
Advanced Suspension System
If you are one of the many that have ridden in one of the older model muscle cars you can attest to the fact that they were built for racing, but not always comfort. When your goal is to get down the racetrack before your competitor there is little thought as to how smooth the ride will be while you are getting there, but for the most part you are not going to be driving your muscle car primarily on the racetrack unless you are racing professionally. There are only a select lucky few who are able to utilize professional racing as their primary source of income. For the rest of us, we have to work in a traditional job and our car is the way to get us there. You never want your ride to work to be awkward and uncomfortable and when you drive the 2017 Ford Mustang it will be smooth sailing all the way because technology is now on the side of the muscle car.
The suspension system in a car is what enables the vehicle to give the occupants a smooth ride. For the 2017 Ford Mustang the suspension system has been given a lot of attention. The rear suspension is independent from the front and therefore offers smoother movement when the road gets a little rough. The rear suspension allows for less bounce than traditional suspension systems and that coincides with the front suspension that has been reformatted to allow for a larger break system without having to enlarge the wheel base. The 2017 will give you the smoothest ride of likely any car you purchase and gives the driver more power to stop the vehicle as well as take on turns just like on the racetrack. Your ride to work will simply be more enjoyable just because you drive the 2017 Ford Mustang.
Technology You Can Appreciate
There are times when even driving to work you are going to want to test the limits of your vehicle. It does not matter if you drive a car that is technically not built for racing, when you find yourself on a winding road with no one else around, the temptation to take the curves just a little too fast is simply too much. We have all been there from time to time and many of the older vehicles that we drive are not so intuitive when it comes to rounding those curves. Luckily for us, the 2017 Ford Mustang was designed with racing in mind, so it is equipped with the latest technology just for curves and the occasional bump in the road.
It is important that we all watch out for any obstruction in our way. It is relatively easy to avoid a large obstruction lying in the way provided you have enough reaction time to do so, but it is much more difficult and sometimes impossible to react in time to a pothole in the road. The 2017 Ford Mustang is equipped with monitoring technology that watches for potholes and adjusts the damping system accordingly so that you do not have to concern yourself with the pothole itself. This specialized damping system in the 2017 Ford Mustang enables your road to work or play to be far smoother even when you find yourself on those fun backroads that we all love to travel.
Are you looking to own the road in a new car? We can help.
Sometimes it is just easier to just sit back and deal with the problems that your current vehicle may be causing you. A small fix here and there and you are good to go, but if you were to add up all of the little fixes that you do to maintain your old vehicle, it can get very expensive very quickly. It does not look so easy now, does it? Your vehicle is in need of replacement, so come see us at Kenny Ross Ford South today. We have helped countless people throughout the Allegheny, Pittsburgh, Washington County, and South Hills areas realize their dream of owning a new vehicle. Give us the opportunity to help you with your vehicle ownership dreams today. We look forward to seeing you soon.