An In-Depth Look at the Differences between Diesel and Gasoline Fuels
Throughout the years the vehicle industry has had to deal with the questions surrounding the fuel sources that they utilize within the vehicles. The diesel vs gas engines question has been one that many have struggled with throughout the years. 
The issue is brought up again and again, especially as changing and hybrid fuel types see vehicles seeming to turn more towards diesel and away from gas altogether. Let's break down how diesel engines compare to that of their gas-powered counterparts to  better inform you when you browse through cars.
Is Diesel Cheaper?

When comparing and contrasting diesel and gas fuels, the issue of rising fuel costs is quick to come to mind. Diesel fuel for the most part always seems to be a few cents higher than that of general gas and that would make it seem as though the gas vehicle would be cheaper, but that's not the only calculation taking place here.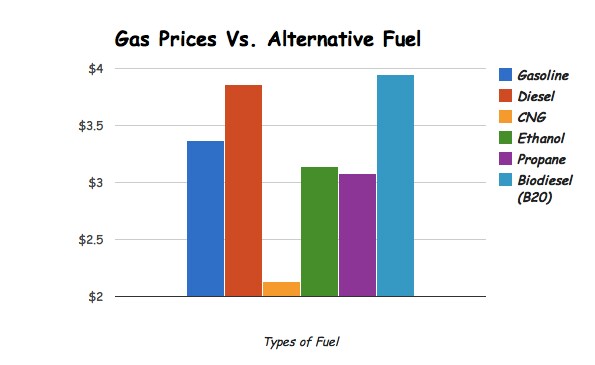 The question of why is the price of diesel higher than petrol is an easy one to answer when you understand the notion of supply and demand. The supply of regular gas is readily available because the vast majority of vehicles run on it; however, the number of diesel vehicles is a lot less than typical gasoline models, so the fuel is not used as much and therefore leads to higher prices than gas.
Is Diesel Fuel Cleaner Than Gasoline?

Yes and no. Diesel gas is more dense and heavy compared to gasoline, and while it gives off more emissions than its counterpart it also boasts higher average miles per gallon. So diesel is dirtier for sure, but if it can keep a car from going greater distances without needing to consume additional fuel, it ends up being safer in a big-picture sort of way. 
Especially as modern technological advances has made diesel less toxic to air than the old days (such as by removing sulphur). Even the manufacturing of the fuel in the first place has an effect on what vehicle makes it to market: domestically-grown soybeans help facilitate the production of gasoline here in America, while Europe for example has incentivized diesel usage.
Do Diesel Engines Require More Maintenance?

People often state that the maintenance on a diesel vehicle is quite high. While it is true that more maintenance is required in order to keep the systems running as they should (such as the need to change filters more often than with standard gas vehicles). 
That type of DIY auto maintenance is relatively straightforward. Especially when you consider the amount of money in fuel costs you will be saving when you compare diesel vs gas trucks, cars, and SUVs.
The questions surrounding the diesel vs gas power struggle are many. People wonder about  reliability as well as the inherent differences between diesel vs gas powered vehicles, but one thing that remains the same is the fact that more and more companies are realizing that the many advantages of diesel vs gas engines far outweighs any negatives that may come about. As the technology advances, there is truly no telling how far the future of vehicle fuels and the controversy surrounding them will take us.
Is Diesel Better Than Gas?

Better is really a relative term as no one can truly say that one thing is better than another because we all have our own unique likes and dislikes, but the fact remains that diesel engines have proven throughout the years to be longer lasting than gas engines and the pollution factor is greatly reduced where diesel engines are concerned. You will never truly know the advantages of diesel vs gas engines however until you have given both a try for yourself.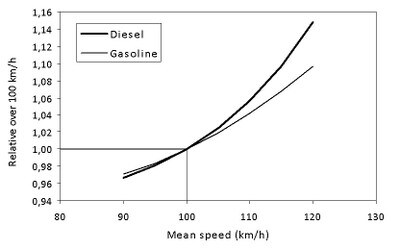 Where to Turn


If the question of diesel vs gas trucks, cars, and SUVs has been on your mind, there is no need to simply sit at home and think about it. We here at Kenny Ross Ford South on Library Road in Castle Shannon want to help you make an informed decision today. 
We are proud members of the communities of Allegheny, Westmoreland, Washington, Fayette Counties and the entire Greater Pittsburgh areas and we love our customers. Come down today and put your concerns to rest about the whole diesel vs gas debate. We look forward to seeing you soon.