Ford Bronco and Maverick Accessories Captivate Enthusiasts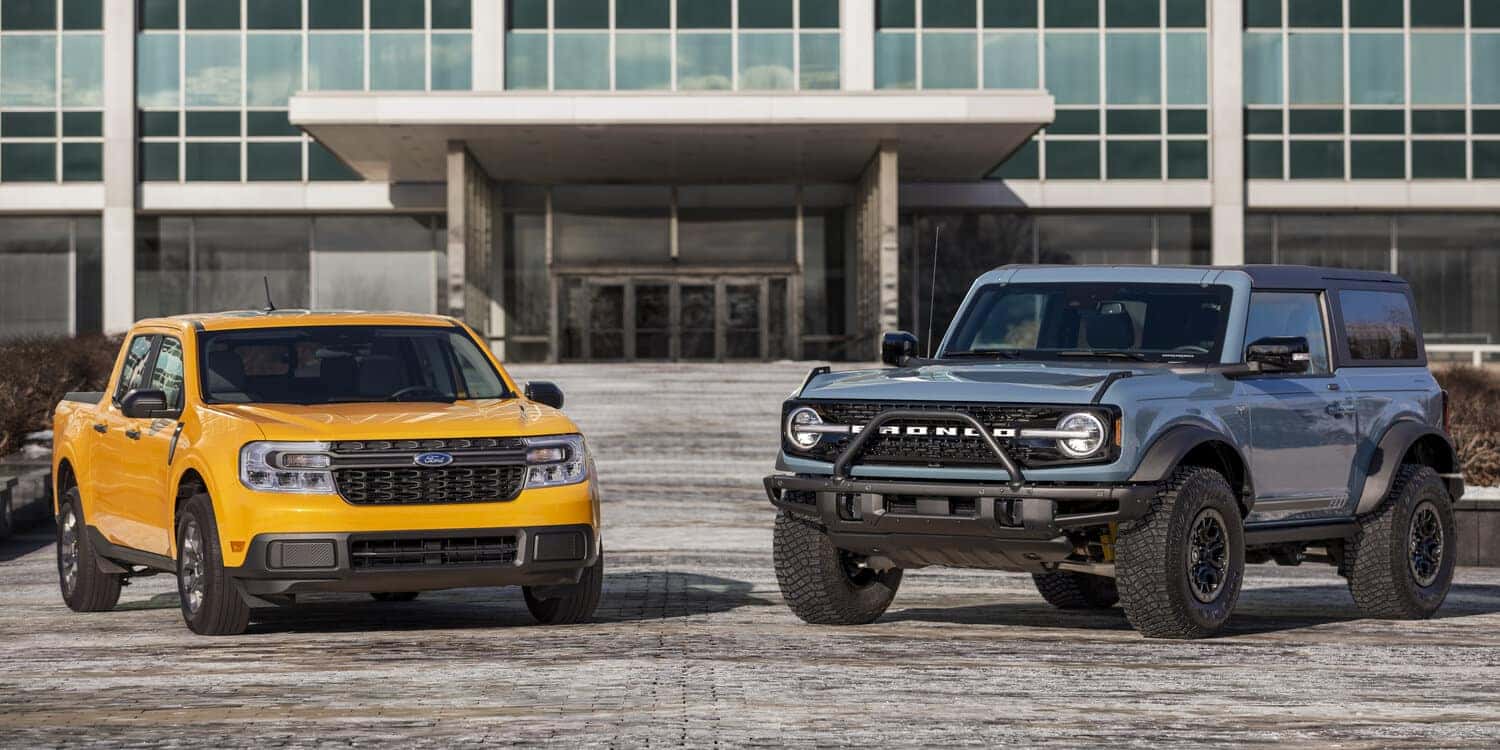 It's no mystery that Ford vehicles are a highflier on the open road. Regardless, the Blue Oval's accessories also play a crucial role in the automaker's success. Ford is a stranger to disappointment since its new parts and other goodies age better than Pharell. Ford's accessory triumph relies on its technique of being a one-stop shop for enthusiasts who usually shift towards aftermarket companies. 
Many of Ford's latest vehicles, such as the Bronco and the Maverick, came to completion based on customization. Additionally, the Blue Oval's April sales report demonstrated that the effortless customization solidified the way enthusiasts love on their highly-acclaimed vehicles and tailor them to their passions.
Ford contends that customizers are tricking out their vehicles "at unprecedented rates." For instance, in Q1 of 2022, stand-out transformations included off-road lighting kits and winches for the Ford Bronco and bed lighting kits for the Maverick. 
However, victory never hinders expansion, and since the automaker's 2022 Q1 reports, Ford's accessory sales rose 23 percent in Q2 of 2022. Moreover, the 23 percent increase worked in conjunction with the premiere of the Ford Bronco and Bronco Sport. 
Ford's parts and accessories catalog continues to grow exponentially. Recently, the automaker added parts from other manufacturers to tempt other automotive enthusiasts to the customization experience. In addition to the catalog extending to other automakers, Ford also unveiled its accessory discount program for customers in specific U.S cities. Furthermore, the accessory discount program accommodates enthusiasts who drive the iconic Ford F-150, Bronco Sport, and Ranger. 
A vital shift in Ford's accessory discount program's success emanates from the premiere of the 2021 Bronco. At some moment, the Blue Oval automaker permitted enthusiasts to finance parts and accessories once they acquired their car. Once the accessories are bought, the Blue Oval installs them at the manufacturer or dealership, and from there, the enthusiast can welcome their special delivery. 
Your 2022 Ford Bronco Sport is Here For You at Kenny Ross Ford South
Remember that feeling you had when you purchased your first car. You were grasping that steering at ten and two because the freedom to go wherever whenever you wanted was now a key ignition away. Times have changed, the ignition requires a tap instead of a turn, and just like your car, no one will feel your head with gas here at Kenny Ross Ford South. 
Here at Kenny Ross Ford, we have an array of new vehicles and quality pre-owned vehicles to make the selection process difficult for you.  
Most importantly, our sales team wants to take you back to the day when you purchased your first vehicle and provide an experience that exceeds those expectations. 
Our finance managers want to mimic that first car nostalgia with rates just as competitive as the first time. So if you want a headstart on that new car smell, apply for our simple-to-use auto financing. 
However, if you aren't ready to give up your most prized possession, don't worry. Our technicians are here to take on your next service or auto repair. 
No one understands the importance of finding the right vehicle in this zero-emission transition like Kenny Ross Ford. Whether it's the 2022 Ford Bronco Sport, understanding where you stand financially, or a routine maintenance check with over sixty years of experience, our fulfillment only comes when we find the perfect vehicle for you, just like your first time.