LEAVE YOUR TROUBLES BEHIND WITH THE 2019 FORD ESCAPE.
Reengineered and refined, the all-new 2019 Ford Escape can handle any adventure. New features, such as a revamped interior and unrivaled towing capacity make sure the job is done in style. With excellent maneuverability, ample cargo space, and exciting engine options, it's easy to see why this compact SUV earns a top spot in its class.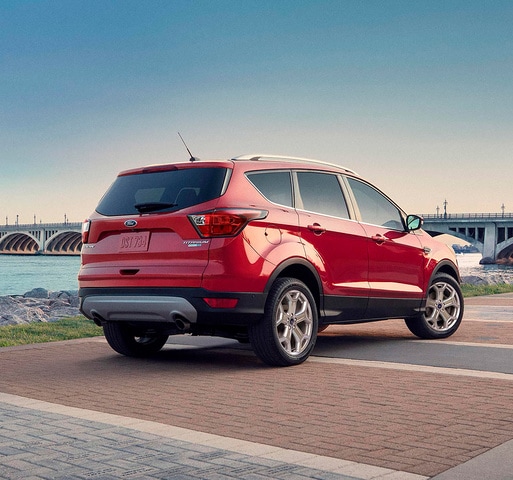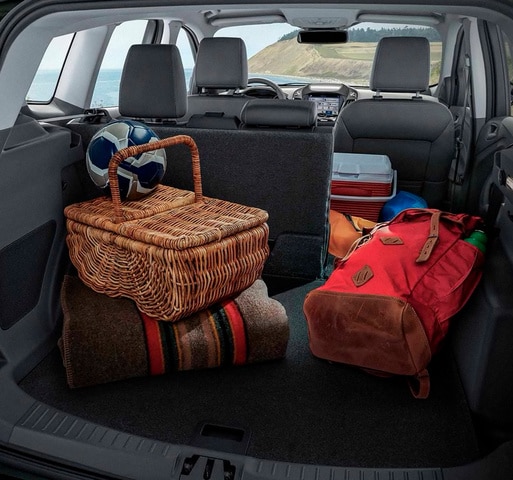 CARRYING THE LOAD
The 2019 Ford Escape can carry what most others can't. All-new technology allows the Escape to tow up to 3,500 pounds, one of the highest towing capabilities in the compact SUV segment. Measuring in at 68 cubic feet maximum, additional cargo room for 2019 ensures the all-new Ford Escape is prepared for any journey. No trip's too big nor crew too large for a great Escape.
START YOUR ENGINES
Three spirited engine options enhance the power of the Escape. A 2.5-liter four-cylinder engine comes standard for 2019, delivering a crisp 168 horsepower. If efficiency is the game, it's hard to do better than the 1.5-liter turbo-four, generating 179 horsepower. The real star of the show is the Titanium`s turbocharged 2.0 liter four cylinder engine, which outputs a potent 245 horsepower. All of the engine options for 2019 are paired with a six speed automatic transmission with smooth shifting, granting a slick ride unique to the Ford Escape.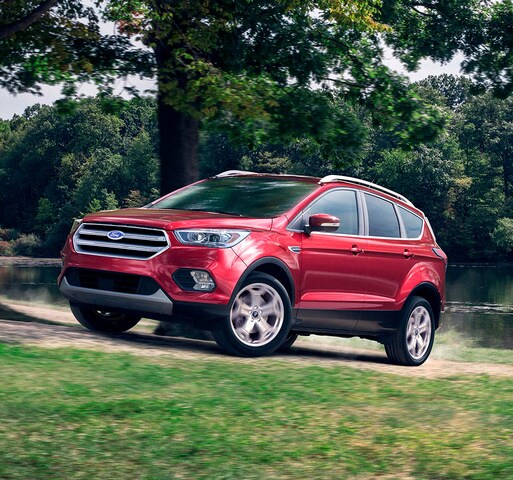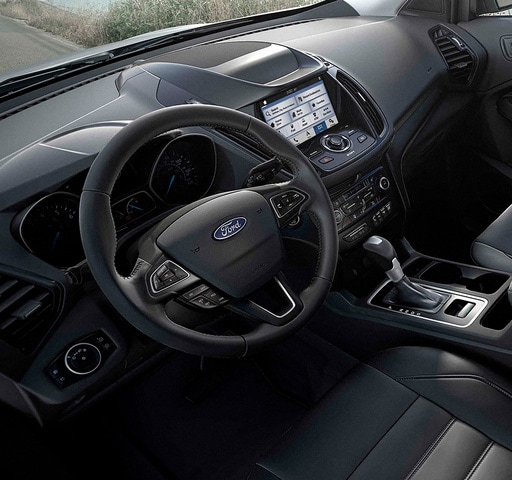 STEER INTO THE FUTURE
The all-new 2019 Ford Escape offers more advanced features than ever. The Sync 3 infotainment system is now standard on SE trims, along with keyless entry, push button ignition, voice control, and all device integration. Responsive steering and excellent handling make the 2019 Escape feel more like a sedan than an SUV. A firm suspension system offers a composed ride, demonstrating why the Escape is one of the best all around performers in its class and earns a top spot in the compact SUV rankings.
Come explore a new Escape today at Kenny Ross Ford South.
Sales and Service
888-379-1815
Hours:
Monday - Thursday - 9:00 am - 9:00 pm
Friday - 9:00 am - 6:00 pm
Saturday - 9:00 am - 5:00 pm
Sunday - Closed