Ford Motor Co. Receives Time100 Most Influential Companies Designation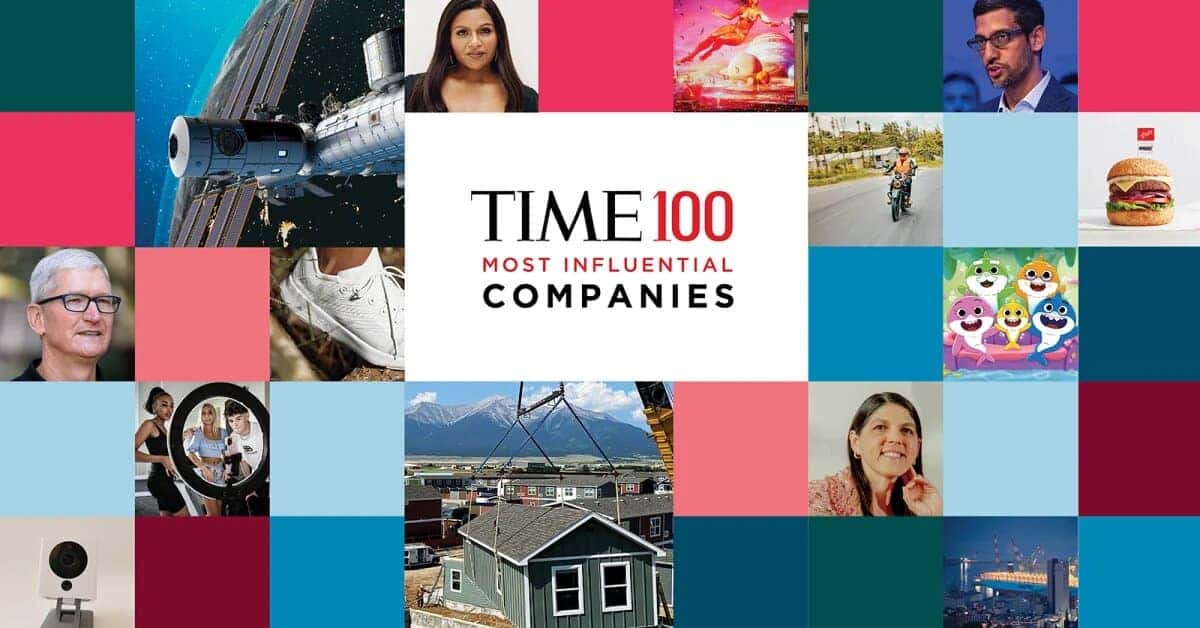 "Cars, SUVs, pickups, and other light-duty trucks account for over half of all U.S. transportation emissions, making electric vehicles (EVs) key to mitigating climate change. But it's not enough to just offer EVs—people have to actually want them. Ford's approach, under CEO Jim Farley: electrify some of its most popular models, like the F-Series, long America's best-selling pickup. And it's working—demand for the all-electric F-150 Lightning helped push Ford's market value over $100 billion for the first time in January." -TIME 
Ford Motor Company makes history again, but the prestige is thick as one of TIME100's Most Influential Companies. The top 100 influential companies are TIME's second time (pun intended) presenting the annual list. The origin of the most influential companies derives from TIME100's list of the world's most influential people. Furthermore, TIME's most influential companies list looks to magnify 100 businesses that have profoundly impacted the world. 
"I am honored that Ford has been named to TIME's list of the 100 Most Influential Companies. This is especially gratifying because it is not about any individual, but rather a recognition of our incredible employees who work tirelessly to leave the world a better place for our kids and grandkids. Through their hard work, innovation and creativity, we are fundamentally changing the future of transportation and mobility, and building a cleaner future." – Executive Chairman of Ford, William Clay Ford Jr.   
TIME's list of 100 Most Influential Companies required TIME to spend time (another pun) with companies from every sector. TIME took a look at health care, entertainment, transportation, and technology companies. Furthermore, the TIME list required an all-hands effort from editors, correspondents, and even industry experts worldwide. Once TIME gathered the organizations' information, TIME editors assessed the companies based on critical features such as relevancy, influence, innovation, leadership, and success. 
It's no surprise that the Ford automaker placed amongst the best; just look at the Blue Oval's efforts toward sustainability and efficiency. It's an honor to place on TIME's 100 Most Influential Companies list, and we anticipate the number one spot next year. 
We Have Vehicles from the Best Automaker Here at Kenny Ross Ford South 
There are tons of new beautiful Blue Ovals here at Kenny Ross Ford South, and there's a pony here with your name on it. But, here at Kenny Ross Ford South, the most challenging decision you'll make here is so many new vehicle inventories and quality pre-owned vehicles that make choosing difficult for you.  
With a sales team as friendly and passionate as ours, you are sure to find the vehicle driving around in your dreams. In addition, our finance managers are sure to find the right program at the most competitive rates. So if you want to get a headstart on that new car smell, apply for auto financing at any given second. 
If you aren't ready to surrender your most prized possession, don't worry. Our technicians are here to take on your next service or auto repair. 
So make your way over to Kenny Ross Ford South. Whether it be a deeply discounted car, aggressive lease payment plan, routine maintenance, or a significant overhaul, sixty years of business should let you know you've come to the right place. Ask a neighbor and see what Kenny Ross Ford South has in store for you.