Ford Mustang Mach-E Ranks Among Top Three as World Car of the Year Finalist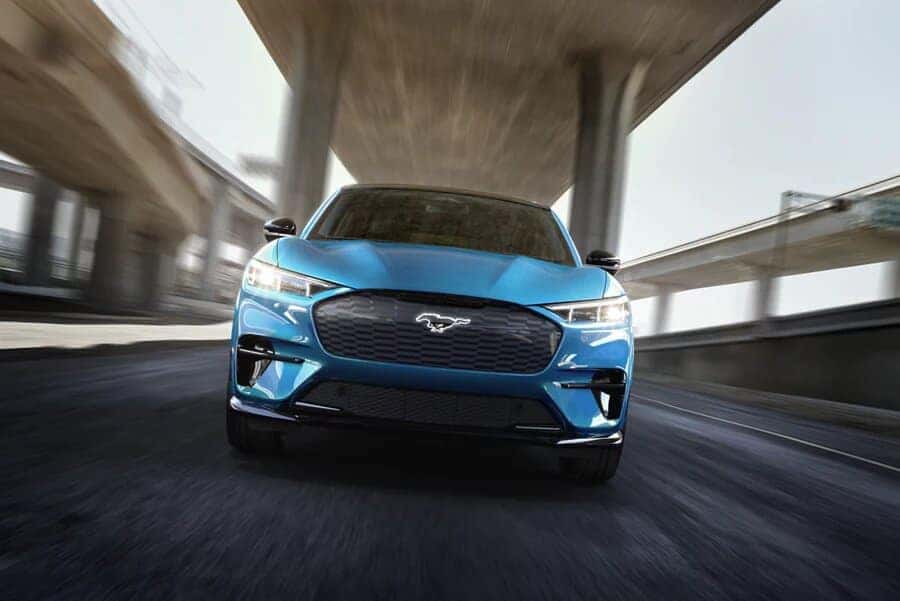 The 2022 Ford Mustang Mach-E was recently named a finalist for the 2022 World Car of the Year award. Launched in 2004, the World Car Awards seek to "recognize, reward, and inspire automotive excellence, leadership, and innovation." Seeing the Ford Mach-E considered as a finalist is a telltale sign that Ford is on the right track. The Blue Oval has been rigorously working on EVs like the crossover SUV and its all-new F-150 Lightning. Despite having supply chain issues, Ford has been dedicated to supplying its vehicles with the latest technology and driver-assist features. It seems this dedication has paid off seeing as how often Ford has been in the spotlight recently. The automaker has even decided to split its company to focus more on EVs. We'll have to wait until April 13th to see if the Mach-E can take first place in the World Car of the Year Awards, but this is great news for the electric SUV.
Ford Mach-E a Finalist in World Car of the Year Awards
The 2022 Ford Mustang Mach-E was recently named a finalist in the 2022 World Car Awards. Launched in 2004, the World Car Awards serves as an organization of jurors around the world who recognize and reward automotive excellence and innovation. Each year, jurors test drive and evaluate new and fully redesigned vehicles that are available in markets on more than one continent. This year, jurors evaluated the 2022 Mach-E. Based on its evaluation, the electric crossover SUV managed to earn a spot among the top three in the World Car of the Year award segment. The Mach-E will compete against the Hyundai Ioniq 5 and Kia EV6.
The World Car Awards is currently in its 18th year. Award categories consist of the World Car of the Year award as well as several others. These include the World Car Design, World Luxury Car, World Performance Car, World Urban Car, and World Electric Vehicle award. To qualify for one of these awards, vehicles must be produced in volumes of at least 10,000 units a year. Vehicles must also be priced below luxury car levels and they must be available in at least two major markets. This year's winners will be revealed at the New York International Auto Show on April 13th, 2022. About the awards, New York Auto Show President Mark Schienberg said,
"We are proud to be part of the most important automotive awards program on the planet and are looking forward to coming back this spring and announcing the winners live at the Auto Show in April," said Mark Schienberg. "While the last two years have been challenging for everyone, car buyers are ready to come out and experience all the amazing new vehicles and technologies the industry has to offer. Congratulations and best of luck to all the finalists!"
Come Test Drive a Brand-New Ford with us at Kenny Ross!
Interested in an all-new Ford? So are we! Come down to Kenny Ross Ford South where we can help you find the right vehicle for your needs. You can browse our inventory of new vehicles or check out our quality pre-owned inventory. At Kenny Ross, we're more than happy to help our customers find what they are looking for. We can offer suggestions like auto financing to help make paying for a vehicle easier. 
Looking to finally fix the ride you currently have? You can also schedule an online service appointment and have our expert technicians provide you with everything you need to feel safe and secure on the road. Stop by today and see what we can do for you right now!
Photo Credit: Ford