Ford Pro Paves the Road to Sustainability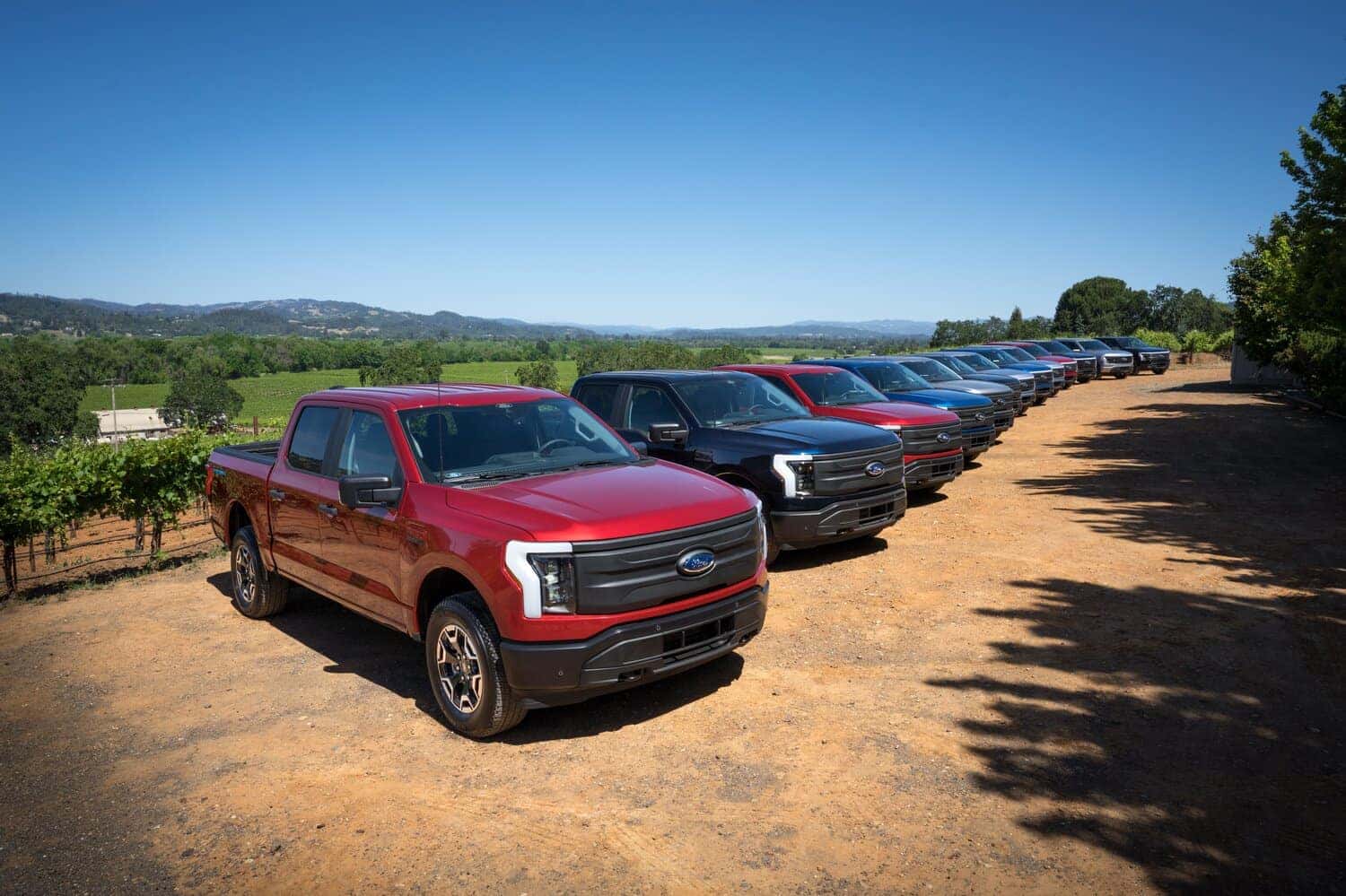 Anyone starting a pursuit on a road that's never been traversed exudes boldness. Ford looks to propel forward into the sustainable journey by making the electric vehicle transition easy for all-electric enthusiasts. As commercial corporations take action toward gaining fleets of electric vehicles, Ford Pro wants to help every step of the way.
The Blue Oval automaker conjured up Ford Pro to assure larger consumers that transitioning to an electric tomorrow is painless. Ford Pro does this by bundling vehicles with charging solutions and telematics software. In addition to Ford Pro's bundling service, they also deescalate business owners' fears by serving as a one-stop shop that accelerates productivity.  
Ford Pro orchestrated a study that revealed that many commercial customers feel apprehensive about embracing electric vehicles. Nonetheless, over 60 percent of these future electric customers must embrace electric technology within two years. 
"At Ford Pro, we're aligning our business model to support customers who want to create a positive impact on people and the planet. We know the transition to electric vehicles can come with uncertainties. That's why we're focused on working with pioneers like Wilbur-Ellis and PG&E, helping them quickly realize the benefits of combining electric vehicles with charging solutions and data insights to help achieve their sustainability goals, improve how energy is managed, accelerate their productivity and improve bottom lines."

-Ford Pro CEO, Ted Cannis
Yet, apprehension doesn't restrain forward-thinking companies, and with the help of Ford Pro there are two new collaborations underway. A global distribution leader and California's leading electricity provider, Wilbur-Ellis, declared that it would add Ford electric trucks and vans plus Ford's charging solutions, charging software, and E-telematics to its fleet.  
"We're very excited to be early adopters of the new Ford F-150 Lightning Pro trucks and to deploy them in a commercial agricultural setting. This collaboration is a win for everyone. Our customers will benefit from the information we gather about the impact these vehicles could have in their operations." 

-Wilbur-Ellis President & CEO, John Buckley
Furthermore, the Ford Pro Survey also demonstrated that 50 percent of commercial customers regard the electric vehicle's battery charging infrastructure as a primary concern in the electric vehicle transition. Yet, the charging infrastructure pushes Ford Pro as an essential one-stop shop. Ford Pro charging may lower operation costs by supplying businesses with the best time to charge vehicles. Moreover, Ford Pro Charging presents consultation services that support installation and maintenance charging services specific to the company's needs.  
The other collaboration comes from PG&E, which will resume its continued electric relationship with the Blue Oval automaker. Even though the partnership revealed itself in March of 2022, PG&E will add charging hardware plus software solutions to PG&E's F-150 Lightning Pro pickup trucks in California.  
"We are in a transformative moment at the intersection of the utility and transportation industries and we have a very real opportunity in front of us to deliver for our customers, business owners, hometowns – and our planet – for the better. PG&E's collaboration with some of the world's leading automakers will allow us to engage in the full ecosystem of potential with original equipment manufacturers, like Ford, to advance bi-directional EV charging technologies for a cleaner, safer and brighter future for all."

– Executive Vice President, Planning & strategy of PG&E, Jason Glickman
Your 2022 Ford F-150 is Here For You at Kenny Ross Ford South
Remember that feeling you had when you purchased your first car. You were grasping that steering at ten and two because the freedom to go wherever whenever you wanted was now a key ignition away. Times have changed, the ignition requires a tap instead of a turn, and just like your car, no one will feel your head with gas here at Kenny Ross Ford South. 
Here at Kenny Ross Ford, we have an array of new vehicles and quality pre-owned vehicles to make the selection process difficult for you.  
Most importantly, our sales team wants to take you back to the day when you purchased your first vehicle and provide an experience that exceeds those expectations. 
Our finance managers want to mimic that first car nostalgia with rates just as competitive as the first time. So if you want a headstart on that new car smell, apply for our simple-to-use auto financing. 
However, if you aren't ready to give up your most prized possession, don't worry. Our technicians are here to take on your next service or auto repair. 
No one understands the importance of finding the right vehicle in this zero-emission transition like Kenny Ross Ford. Whether it's the 2022 Ford F-150, understanding where you stand financially, or a routine maintenance check with over sixty years of experience, our fulfillment only comes when we find the perfect vehicle for you, just like your first time.