Ford Reveals All-New Mustang at 2022 Detroit Auto Show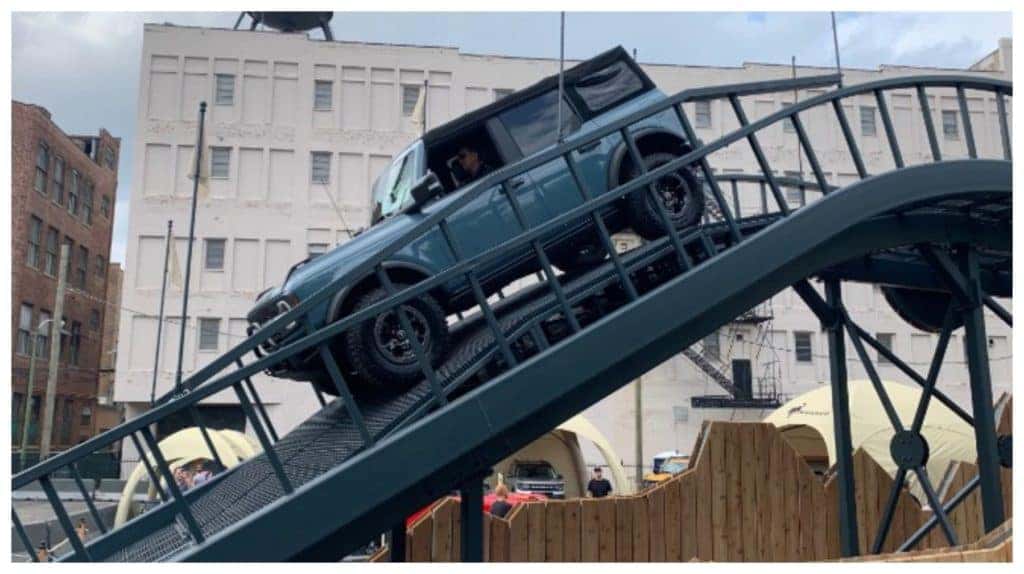 Ford revealed the all-new 2024 Ford Mustang at the 2022 Detroit Auto Show. It was the first time the Blue Oval was able to celebrate the auto show as it had been postponed previously.  Leading the reveal was the seventh-generation Ford Mustang. Many fans got the chance to see the new sports car with its new rework and new interior. In addition to the all-new pony, Ford also showed off its Ford F-150 Raptor R, Bronco, and Maverick. Ford's all-electric F-150 Lightning and Mustang Mach-E were also present. Since the introduction of EVs like the Lightning and Mach-E, Ford has seen overwhelming interest in its EV lineup. While the all-new Mustang may conflict with the automaker's zero-emissions goal, it's certainly a welcome sight. We'll take a look at the reveal and see what consumers can expect. 
Ford Reveals New Lineup Including All-New Mustang
Ford recently revealed its all-new 2024 Ford Mustang at the 2022 Detroit Auto Show. The all-new pony sports car will be the seventh-generation Mustang. It features a reworked design as well as an all-new interior. Ford took the chance to celebrate the Detroit Auto Show with a strong lineup. The new Mustang is expected to offer a 5.0L V8 and a turbocharged 2.3L EcoBoost engine. Performance numbers have not been revealed yet, but it's expected that the engines will be offered with either a 6-speed manual or a 10-speed automatic transmission. About the reveal, Ford global chief marketing officer Suzy Deering said,
"As we kick off the next chapter of the Mustang story, this is also going to be the first opportunity many have had to experience F-150 Lightning and the Bronco Heritage," said Suzy Deering, global chief marketing officer, Ford Motor Company. "The return of the Detroit Auto Show is a great opportunity to interact with our customers and give them the opportunity to experience Ford's incredible new vehicle lineup."
In addition to the all-new Mustang, Ford also showed off the 2023 Maverick,  F-150 Lightning, and Mach-E. These vehicles serve as a part of Ford's hybrid and electric line. They offer consumers a greener alternative without sacrificing performance or safety. Ford has also demonstrated the power of its combustion engine line with its all-new Ford F-150 Raptor R. There's also a special edition Bronco Heritage trim. It seems that although Ford is aiming to pave the way for electric vehicles, the automaker also realizes that not everyone wants to sacrifice pure combustion power. For now, we'll be staying tuned for more information about the all-new 2024 Ford Mustang.
Come Test Drive a Brand-New Ford with us at Kenny Ross!
Interested in an all-new Ford Mustang? So are we! Come down to Kenny Ross Ford South where we can help you find the right vehicle for your needs. You can browse our inventory of new vehicles or check out our quality pre-owned inventory. At Kenny Ross, we're more than happy to help our customers find what they are looking for. We can offer suggestions like auto financing to help make paying for a vehicle easier. 
Looking to finally fix the ride you currently have? You can also schedule an online service appointment and have our expert technicians provide you with everything you need to feel safe and secure on the road. Stop by today and see what we can do for you right now!
Photo Credit: Ford