Half of Ford Mustang Models Sold in November Were Electric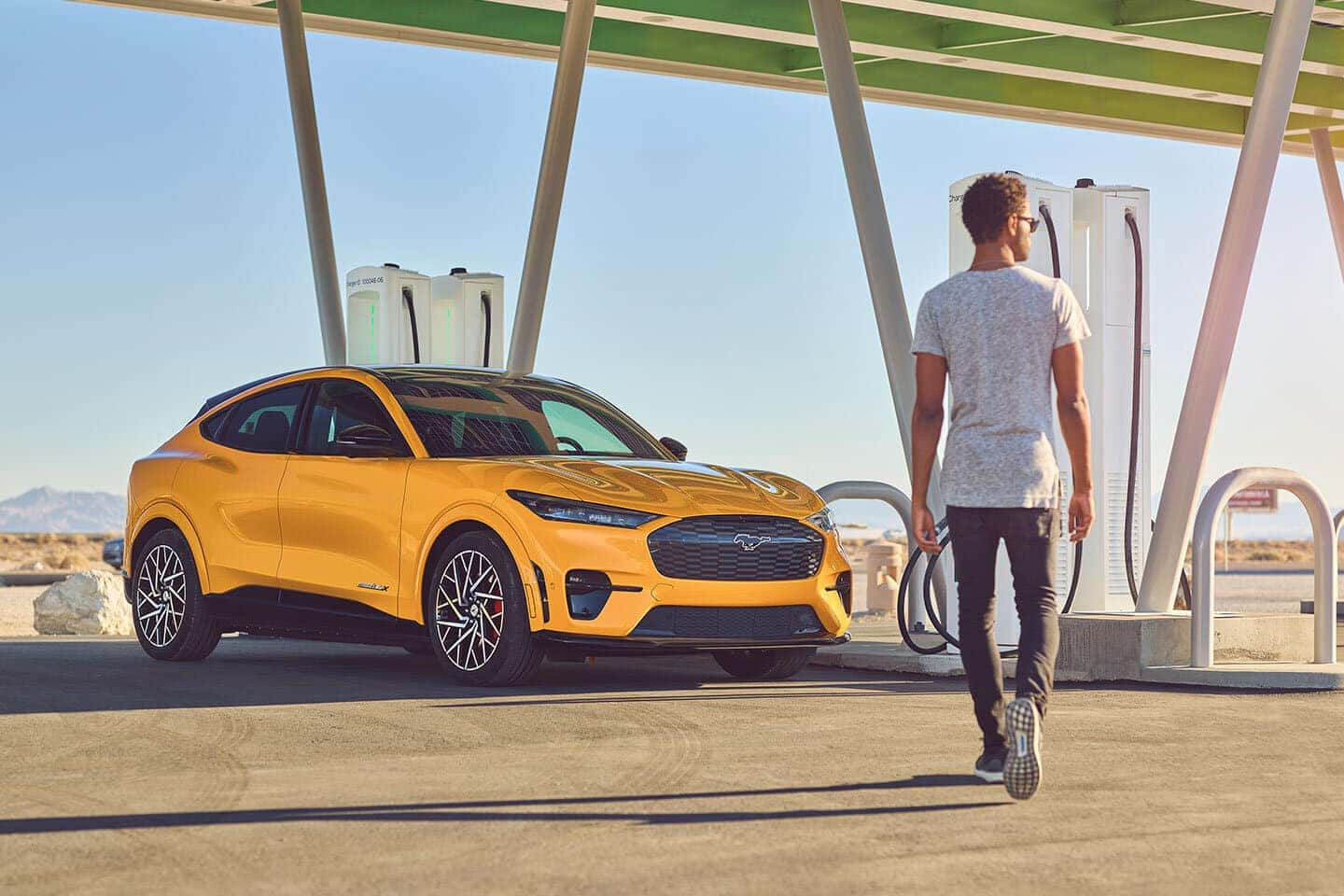 In November 2019, Ford debuted its first take on the contemporary electric SUV, the Mustang Mach-E. It's no surprise the Mustang Mach-E is a masterpiece, a successor of the successful Mustang sports car. As the popularity of the electric SUV continues to rise, so do the Mach-E's sales, matching that of the iconic sports car, and that's just within the past months. 
On November 25th (2021), Ford declared that almost half of new Mustang owners acquired the battery-operated SUV. Furthermore, the Blue Oval mentioned shipping out 6,797 Mustangs, and 3,088 were the Mach-E SUV. 
November (2021) was exceptionally kind to the Mach-E, with sales climbing over 8 percent versus October's assessment. Yet, contrary to Mustang Mach-E's success, the Mustang sports car was not as prosperous. April was a tad more tender, snagging 8,000 sales for the gas-fueled Mustang. Then in June, the all-electric Mach-E hit the gas pedal on sales and left the gas-fueled Mustang in the dust with a few hundred more sales. 
The Mach-E has yet to beat the Mustang sports car in sales year-to-date. But in the words of Justin Beiber, "never say never." Times are changing, and as electric vehicles progress in mainstream media, more and more people educate themselves on how fun emission-free excursions can be. 
The Mustang Mach-E GT Performance propels to 60 mph in less than four seconds, and keep in mind this is an SUV ready to accommodate up to five people and still hold room for their baggage. The legacy of the Ford Mustang Mach-E has only begun. 
Ford continues to deliver the fattest ponies designed just for you, and Kenny Ross Ford South has you covered. There are so many new vehicle inventories and quality pre-owned vehicles that make choosing difficult for you.  
With a sales team as friendly and passionate as ours, you are sure to find the vehicle driving around in your dreams. 
In addition, our finance managers are sure to find the right program at the most competitive rates. So if you want to get a headstart on that new car smell, apply for auto financing at any given second. 
But if you aren't ready to give up your most prized possession, don't worry. Our technicians are here to take on your next service or auto repair. 
So make your way over to Kenny Ross Ford. Whether it be a deeply discounted car, aggressive lease payment plan, routine maintenance, or a significant overhaul, sixty years of business should let you know you've come to the right place. Ask a neighbor and see what Kenny Ross Ford has in store for you.