Never Lose A Tool Again Courtesy of Ford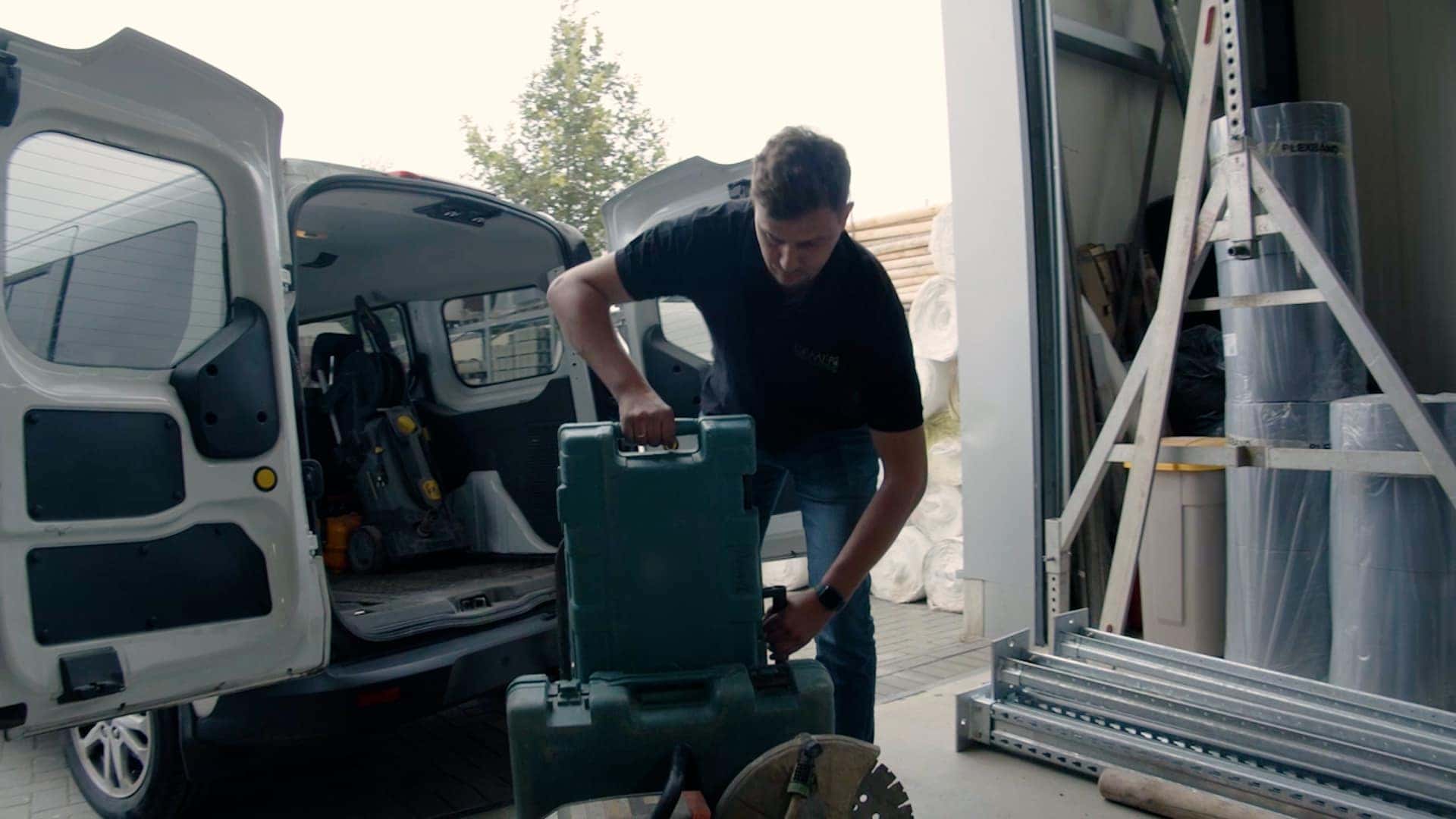 The Blue Oval automaker is at it again, never growing comfortable with being the world's best car maker. Now, the legendary automaker has developed the perfect solution for hard-working tradespeople and their lost tools. 
The Engineers of Ford Pro in Germany invented tracking devices ready to install on any tool, machine, or professional equipment. In addition, the device will employ Bluetooth connectivity and GPS tracking. Almost like Siri's where my iPhone feature because let's face it,work tools get misplaced from time to time. Furthermore, the devices will connect to company vehicles and a central server, so tools never go missing again. 
Ford assures that all employees can keep track of their tools through their company's computer, the infotainment system of their work vehicle, and cellphone or tablet applications. Additionally, a live map will display the locations of all company equipment. Most importantly, when searching for tools, the hard-working person can locate the item based on vehicle, storage, tool type, and tool name. Moreover, the equipment may be itemized by its working status, such as working, broken, or maintenance. 
Additionally, the Blue Oval automaker implied that a complete list of the tools on the work vehicle would provide rapidly efficient loading and unloading of the vehicle's inventory. Ford ensures full-proof transport between sites for those hard workers to work smarter and harder. 
"Even the most attentive worker can leave behind a toolbox at the end of a long day or forget a hand tool when rushing to another job. On busy sites, tools can sometimes get mixed up or be stolen if left overnight. As work projects often have tight schedules, spending time to replace lost equipment can cause a cascade of problems, with every delay costing time and money." 

– Supervisor of CV Ecosystems, Research, and Advanced Engineering at Ford of Europe, Walter Pijls 
The legendary automaker estimates that companies in Germany lose $447 worth of equipment every week. Tracking services will become available once more research is orchestrated in other countries.  
Come Test Drive Your 2022 Ford F-150 Here at Kenny Ross Ford South 
There's a 2022 Ford F-150 with your name on it, and Kenny Ross Ford South is ready to provide you with a vehicle beyond your wildest dreams. But, here at Kenny Ross Ford South, the most challenging decision you'll make here is so many new vehicle inventories and quality pre-owned vehicles that make choosing difficult for you. Additionally, our finance managers are sure to find the right program at the most competitive rates. So if you want to get a headstart on that new car smell, apply for auto financing at any given second. However, if you aren't ready to surrender your most prized possession, don't worry. Our technicians are here to take on your next service or auto repair. So make your way over to Kenny Ross Ford South. Whether it be a deeply discounted car, aggressive lease payment plan, routine maintenance, or a significant overhaul, sixty years of business should let you know you've come to the right place. Ask a neighbor and see what Kenny Ross Ford South has in store for you.
Photo Source/Copyright: Media Ford 
Posted In: Ford