New Ford Certified Glass Network Will Launch for Glass Installers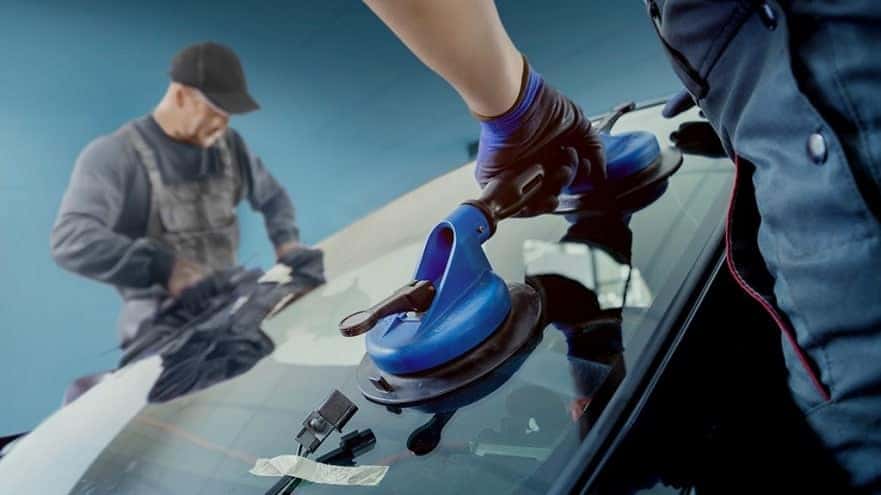 Ford will be launching its new Ford Certified Glass Network (FCGN) program for glass installers. The Blue Oval's new program will help consumers obtain quality glass components through qualified glass installers. Certified glass installers will be able to provide original equipment glass replacements to Ford and Lincoln owners. Ford has been on a roll lately working to provide new features like charging hardware, video game software, and a multifunctional car visor. With the release of the all-electric F-150 Lightning and Mustang Mach-E, Ford has not slowed down in advancing its lineup. The Blue Oval's new FCGN glass program will be another step in improving the automaker's overall value.
Ford Offering New Certification Program for Glass Installers
Ford will be offering its new Ford Certified Glass Network (FCGN) program for glass replacement companies. The Blue Oval will provide glass installers with the opportunity to become certified to install Ford's original equipment glass. Replacement glass for any vehicle must not only fit and function properly, but it must also meet safety standards. With Ford's new FCGN program, the automaker is ensuring that consumers in need of glass repair will have access to a wide network of specialized glass installers. About this new FCGN program, Ford's Direction of Strategy and Business Jennifer Boyer said,
"The Ford Certified Glass Network supports glass replacement companies who seek to be differentiated in the market by achieving our certification requirements. It is an exciting opportunity for us to work closely with the auto glass repair and replacement industry," says Jennifer Boyer.
Ford's FCGN program will certify glass installers and equip them with the knowledge to make technical repairs. This will help ensure that any glass that is installed in Ford vehicles will have the proper level of structural integrity. Glass installers will also be given access to calibration coaching as well as a technical hotline. If glass is improperly installed, it can affect driver-assist technology such as the head-up display and even safety features like lane-keep assist. Aftermarket glass may also not meet the required specifications of Ford technology compared to Ford glass. This new FCGN program will help provide installers with better proficiency when installing Ford glass. They will also be allowed to offer customers a limited lifetime warranty to provide them with more options in terms of repair.
Come Test Drive a Brand-New Ford with us at Kenny Ross!
Interested in an all-new Ford F-150? So are we! Come down to Kenny Ross Ford South where we can help you find the right vehicle for your needs. You can browse our inventory of new vehicles or check out our quality pre-owned inventory. At Kenny Ross, we're more than happy to help our customers find what they are looking for. We can offer suggestions like auto financing to help make paying for a vehicle easier. 
Looking to finally fix the ride you currently have? You can also schedule an online service appointment and have our expert technicians provide you with everything you need to feel safe and secure on the road. Stop by today and see what we can do for you right now!
Photo Credit: Ford