2023 Ford Mustang Bringing New Surprises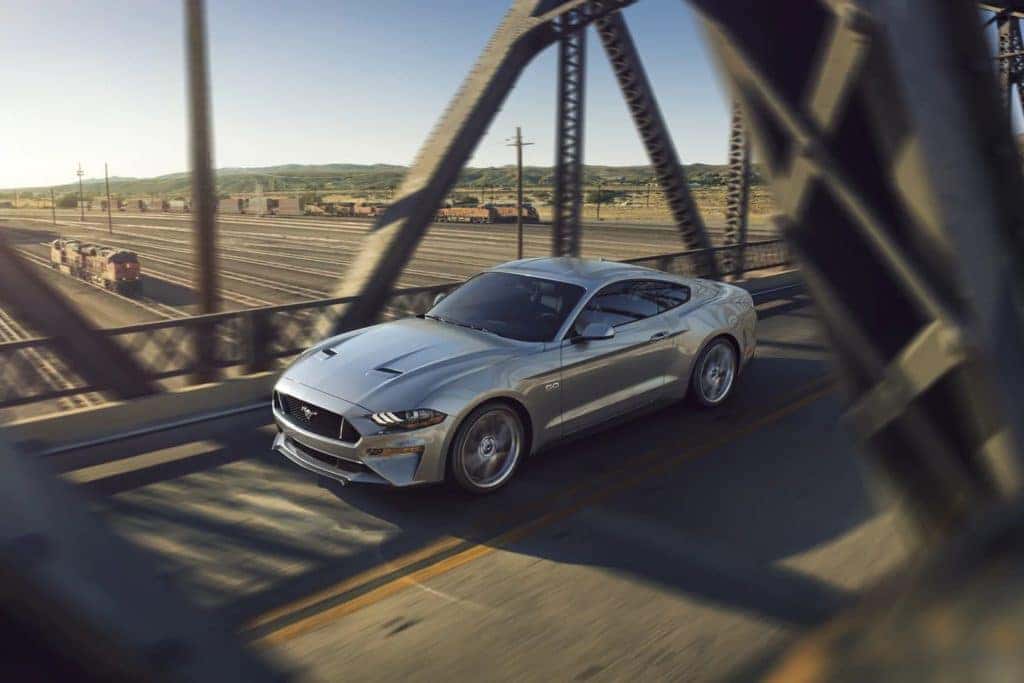 Ford is preparing the next generation Mustang, the S650 generation 2023 Ford Mustang. Rumors have been going around for a while already, but a report from Automotive News has confirmed the new model year Mustang. Details about the 2023 Ford Mustang hint that there are some slight differences, but not too many drastic changes from previous versions. This may be a good thing depending on who's asking, but in other related news, there was an additional report about a hybrid Ford Mustang in the works. There were also rumors about a fully electric Mustang, which would be in line with the shift toward electric vehicles such as with the Ford F-150 Lightning and the Ford Mustang Mach-E. Both of these all-electric vehicles have received positive feedback and praise. As such, an all-electric Mustang wouldn't be too surprising in the future. For now, let's take a look at the 2023 Ford Mustang and see what fans can expect.
2023 Ford Mustang is Almost Here
The 2023 Ford Mustang is set to launch in 2022. The new S650 generation Mustang isn't expected to change too much, but from rumors and snapshots, it seems likely that the new pony car may feature an all-wheel-drive system. Previously, all Ford Mustang vehicles came with rear-wheel-drive, so this new addition may impart some additional stability and handling. The inclusion of all-wheel-drive is only a rumor, but the addition could improve the safety of the Ford Mustang. It would also open the way for increased power and performance.
This leads to the next rumor about the Ford Mustang, which is the emergence of a hybrid Mustang. A hybrid Mustang could utilize an engine and battery setup to produce more horsepower and torque. The presence of all-wheel drive could help mitigate any stability issues that may occur from this combination. Electric vehicles have also been a hot topic lately. Ford has been transitioning toward electric vehicles with the all-electric Ford Mustang Mach-E and Ford F-150 Lightning. Both have generated a lot of attention and have received quite a lot of preorders. As the automaker moves toward electric vehicles, the use of iconic brands and vehicles has become more common. The 2023 Ford Mustang will be built at the Ford Flat Rock Assembly Plant. An electric hybrid version is rumored to be available in 2025.
The 2023 Ford Mustang is expected to have an eight-year life cycle. This matches the lifespan of the previous S550 generation. The pony muscle car will feature a V8 engine and its powertrain is expected to remain the same or similar. The hybrid version may come later and eventually, a fully electric version may be available depending on the consumer sentiment over electric vehicles. With the hype of the Ford Mustang Mach-E and Ford F-150 Lightning, an all-electric Ford Mustang may not be too far-fetched. 
Come Test Drive a Brand New Ford with us at Kenny Ross!
Interested in an all-new Ford Mustang? So are we! Come down to Kenny Ross Ford South where we can help you find the right vehicle for your needs. You can browse our inventory of new vehicles or check out our quality pre-owned inventory. At Kenny Ross, we're more than happy to help our customers find what they are looking for. We can offer suggestions like auto financing to help make paying for a vehicle easier. 
Looking to finally fix the ride you currently have? You can also schedule an online service appointment and have our expert technicians provide you with everything you need to feel safe and secure on the road. Stop by today and see what we can do for you right now! 
Photo Credit: Ford