Ford Mobile Service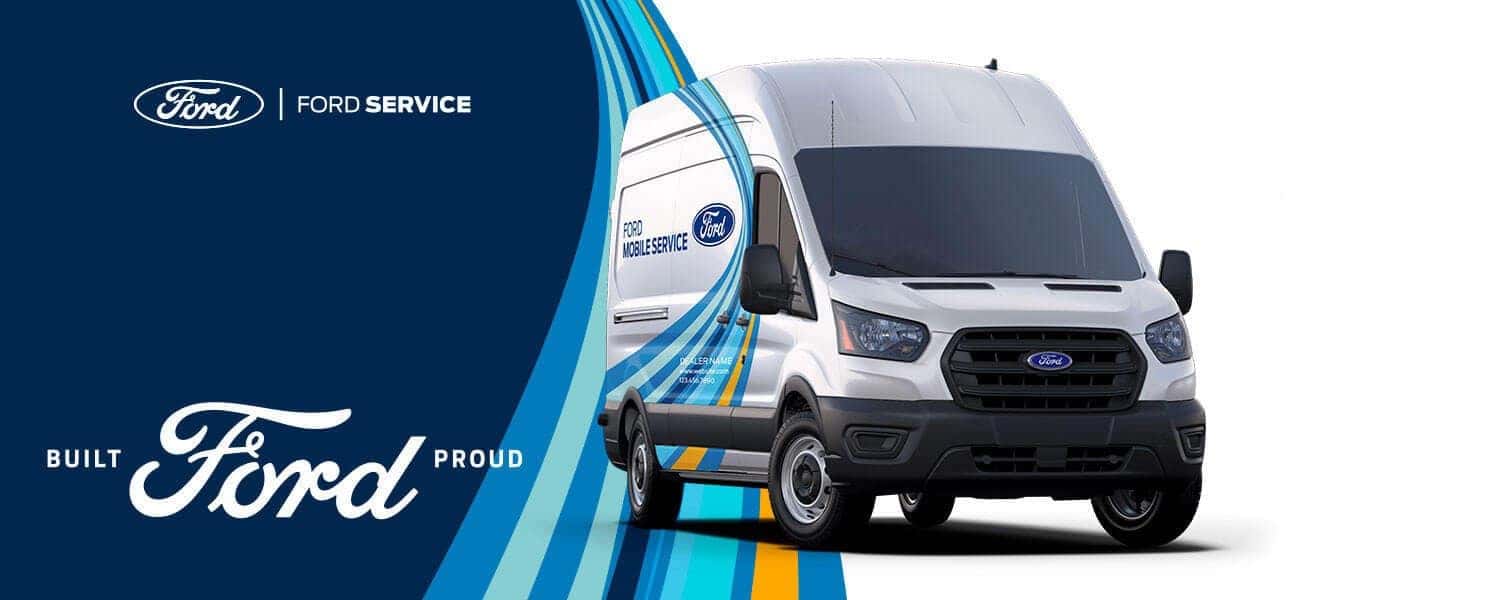 Ford Mobile Service
Modern problems require modern solutions, and the all-new Ford Mobile Service is just that! Gone are the days of waiting in the service department or checking up on the mechanic's bay to see how far along your car maintenance is. Enjoy next-level convenience thanks to Ford's latest Mobile Service program. Where is the Ford Mobile Service available? Wherever a customer might be, whether it be their personal home or office as the technicians are well-equipped to service vehicles on location. Say goodbye to spending hours at the dealership and let Kenny Ross Ford South help you save time by bringing the Ford Mobile Service to you! 
How it Works
Ford Transit vans are equipped with everything a technician needs for a wide range of basic services. Customers can count on Ford's technicians to arrive with a full set of parts and tools and get the job done. Oil changes, battery changes, regular software updates, minor recalls, tire changes and even brake jobs are all possible on-the-go thanks to Ford Mobile Service. Customers can count on the knowledgeable staff at Kenny Ross Ford South to not only find them the car that best suits their needs, but to also conveniently support their journey of car ownership along the way thanks to Ford Mobile Service. 
Maintenance, Recalls and Minor Repair Services Available
Oil Change

Brake Service

Battery Replacement

Tire Rotation

Lamps and Bulbs

Filter Replacement

Software Updates

Minor Recalls

Fluids & Much More
Ford Mobile Service at Kenny Ross Ford South
Let us service your vehicle in the Pittsburgh area! Contact us at Kenny Ross Ford South for additional information and to see if your model qualifies for the latest perks from Ford Mobile Service. Reach out to our service department via 855-939-5144 and get in touch with our Ford Mobile Service team members!