All-New Ford F-150 Lightning May Feature Onboard Video Games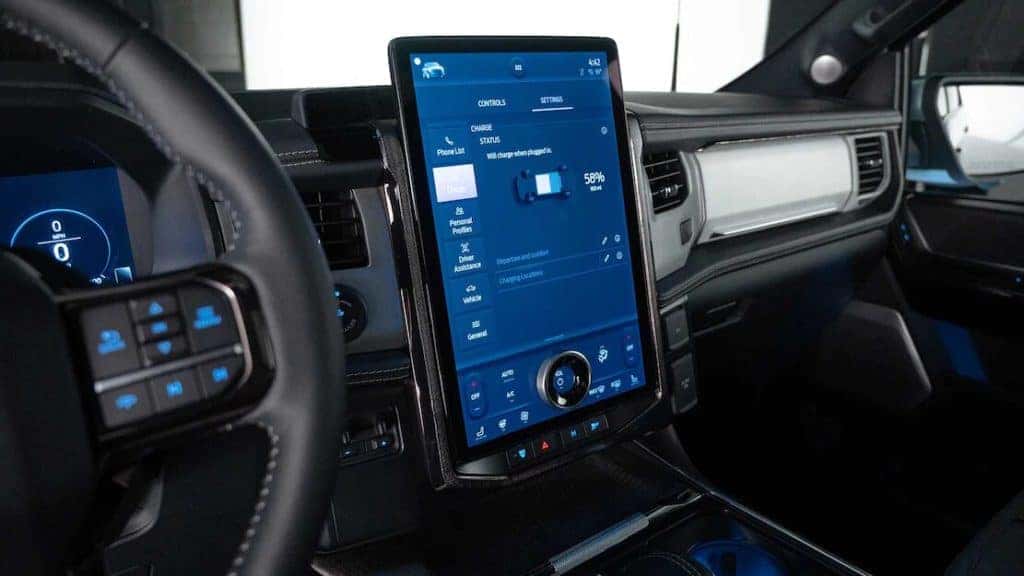 The all-new 2022 Ford F-150 Lightning may allow owners to play video games using the onboard infotainment screen. This new feature will allow passengers to use the volume control knob to play a Ford-themed arcade-style game. At first, this sounds a little dangerous and like a major distraction while driving. Thankfully Ford is wise enough to make the game available only while parked. This ingenuity has been a driving force of the Blue Oval. With new EVs like the F-150 Lightning and Mustang Mach-E, Ford is thinking of creative ways to enhance its lineup. This latest addition may bring other arcade games and though it's not as serious as new charging hardware, it shows that Ford is thinking of fun features too. We'll take a closer look at the new Ford arcade game and see whether we may get more options in the near future.
Ford Owners Can Play Arcade-Styled Games Infotainment Screen
The all-new Ford F-150 Lightning will bring powerful capability and versatility wrapped up in an all-electric pickup truck. The 2022 F-150 Lightning arrives with 563 horsepower and 775lb-ft of torque. It also starts at an MSRP of $39,974 (plus destination fee), so it proves rather affordable given the high capability offered. Aside from producing such an efficient pickup truck, Ford has decided to add some fun elements. This includes an onboard video game that is themed in the style of the Blue Oval.
Ford's new onboard video game allows players to control a Ford vehicle as it barrels down a four-lane highway. The objective is to collect coins while dodging incoming Ford vehicles. While the arcade-styled game seems rather simple, it paves the way for more games down the road. Players control the car using the volume control knob on the 15.5-inch infotainment screen. For those worried about it distracting drivers, the game will most likely not be available unless the vehicle is parked. This is to deter distracted driving.
If Ford can implement more games into its onboard infotainment library, it may see an increase in interest from families. The Blue Oval already has a good reputation for its safe and reliable vehicles, but adding fun and simple games to its lineup can help entice those with children. Some may be concerned about the instrument cluster being used as a gaming console, but as mentioned, it would only be available when the vehicle is parked. This can help pass the time while waiting or idling. While the onboard games may not be as engaging as modern game consoles, it's still nice to see Ford trying new things. 
Come Test Drive a Brand-New Ford with us at Kenny Ross!
Interested in an all-new Ford F-150 Lightning? So are we! Come down to Kenny Ross Ford South where we can help you find the right vehicle for your needs. You can browse our inventory of new vehicles or check out our quality pre-owned inventory. At Kenny Ross, we're more than happy to help our customers find what they are looking for. We can offer suggestions like auto financing to help make paying for a vehicle easier. 
Looking to finally fix the ride you currently have? You can also schedule an online service appointment and have our expert technicians provide you with everything you need to feel safe and secure on the road. Stop by today and see what we can do for you right now!
Photo Credit: Ford