2022 Shelby Mustang GT500-H to be Offered as Rental Car by Hertz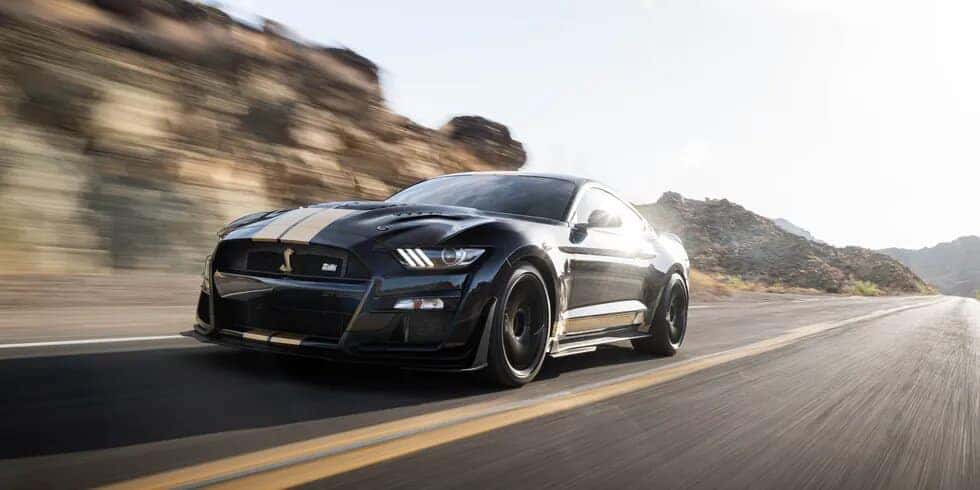 Hertz will be partnering with Shelby American to offer two special performance Mustang models. Hertz operates as a car rental company, while Shelby American is a high-performance car manufacturer. The two companies will be offering the 2022 Shelby GT-H and the 2022 Shelby GT500-H. Based on the Ford Mustang GT, the GT500-H offers an impressive 760 horsepower. Hertz and Shelby will up the ante even further by offering 900 horsepower making these Mustang models the most powerful rental vehicles yet. We'll take a look at Hertz and Shelby's partnership and see how they managed to create such powerful Mustangs.
Hertz to Offer 900-Horsepower Mustang Shelby GT-H & GT500-H
Hertz will be partnering with the American high-performance car manufacturer Shelby American to offer two powerful rental Mustangs. The two companies first worked together in 1966. At the time they worked to offer the Shelby GT350-H. Now, the two companies will enter a three-year partnership to offer two special-edition Mustangs. These include the 2022 Mustang Shelby GT-H and the 2022 Mustang Shelby GT500-H. Shelby has drastically improved the performance of the Mustangs to offer more power and capability.
The 2022 Shelby GT-H and Shelby GT500-H will feature a supercharged 5.2L V8 engine. Shelby American will modify the Mustangs to feature 900 horsepower, thus making them the most powerful rental cars to ever be offered. To achieve this performance, Shelby will equip a Whipple 3.8L supercharger and a Borla cat-back exhaust system to the Mustangs.
The 2022 Shebly GT-H and GT500-H will feature aluminum monoblock wheels. These wheels will be wrapped in performance spec tires. For the exterior paint options, 19 of the available GT500-Hs will have a Shadow Black exterior. 6 of the GT500-Hs will feature an Oxford White exterior. In celebration of Shelby's 60th anniversary, the Mustangs will also feature gold racing stripes on the hood and rocker panels. Renters will also have the option to choose either a convertible or coupe version of the Mustangs.
Come Test Drive a Brand-New Ford with us at Kenny Ross!
Interested in an all-new Ford Mustang? So are we! Come down to Kenny Ross Ford South where we can help you find the right vehicle for your needs. You can browse our inventory of new vehicles or check out our quality pre-owned inventory. At Kenny Ross, we're more than happy to help our customers find what they are looking for. We can offer suggestions like auto financing to help make paying for a vehicle easier.
Looking to finally fix the ride you currently have? You can also schedule an online service appointment and have our expert technicians provide you with everything you need to feel safe and secure on the road. Stop by today and see what we can do for you right now!
Photo Credit: Ford