Ford Files New Patent for Virtual Steering Wheel System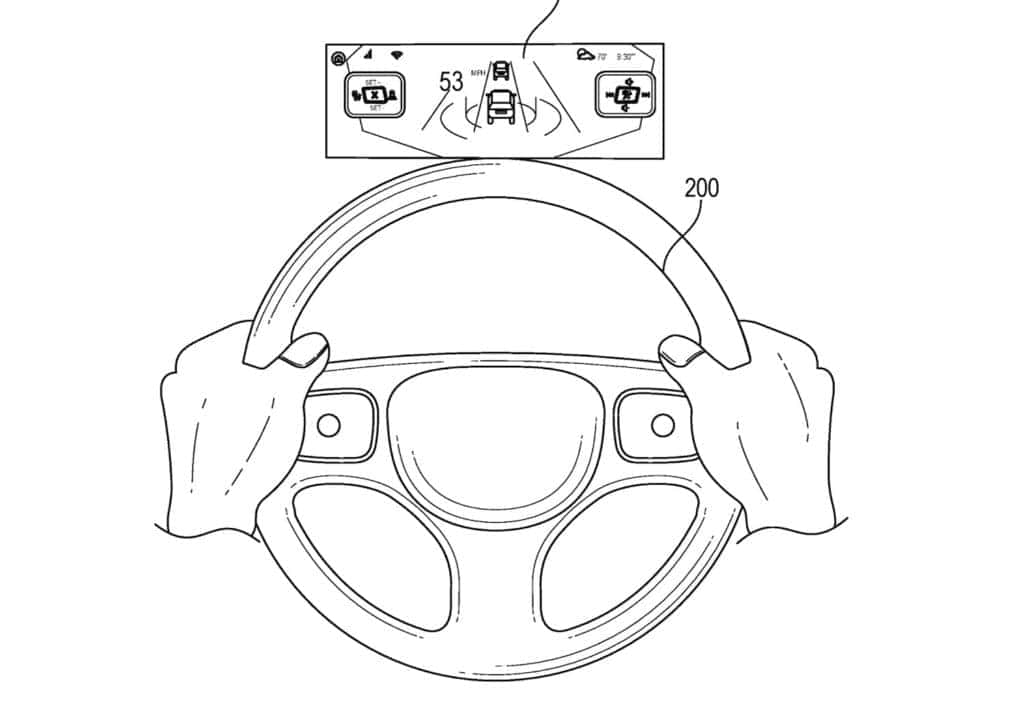 Ford will be implementing a new feature for its steering wheels. This feature will enable virtual controls that will replace physical buttons. These new virtual controls will allow drivers to have easier access to things like their audio systems, cruise control, or Sync-related controls. As of late, Ford has been the leading pioneer of innovation, especially with its all-new, all-electric F-150 Lightning. Ford's electric pickup features a Pro Power onboard generator that is capable of powering a multitude of electric devices, including other EVs. Now, with this new steering wheel system, Ford is hoping to further improve driver convenience. We'll look further into this patent and what it will entail, but for now, it's great knowing that Ford is always looking ahead to new features that improve their consumers' lives.
Ford Files New Patent for Steering Wheel
Ford filed a patent for an all-new steering wheel system on August 11th, 2021. The patent image depicts a steering wheel accompanied by a digital gauge cluster. We can see hands gripping the wheel which then portrays an image shown on the gauge cluster. Ford's thinking here seems to be that by granting drivers the ability to more easily view their system and infotainment controls, they will stay more focused on the road. The virtual system looks to work by displaying information on the screen when activated on the steering wheel. Once the driver removes their fingers from the corresponding button, the graphics displayed will then be removed. 
If Ford's new steering wheel technology is successful, it will help improve driver convenience and improve focus on the road. Ford's digital gauge cluster could theoretically help keep drivers' attention ahead of them instead of fumbling for physical controls. Naturally, drivers will eventually come to learn their vehicle setup with use, but this new technology will provide easier access. The trend of improving old features with new technologically advanced ones has been spiked over the years. We're now moving into the next level of driver convenience. 
Aside from this new steering wheel technology, it seems that Ford is continuing to improve its EVs like the F-150 Lightning and Mach-E. These fully-electric vehicles have received a lot of praise for their performance and capability. Ford has been working on improving the battery range as well as creating more models as the current chip supply issue has forced the automaker to pause pre-orders. We'll be keeping our eyes and ears open for more technology news from Ford, but here's hoping they're able to get the supplies they need to continue to implement new features like this digital steering wheel system.
Come Test Drive a Brand-New Ford with us at Kenny Ross!
Interested in an all-new Ford F-150? So are we! Come down to Kenny Ross Ford South where we can help you find the right vehicle for your needs. You can browse our inventory of new vehicles or check out our quality pre-owned inventory. At Kenny Ross, we're more than happy to help our customers find what they are looking for. We can offer suggestions like auto financing to help make paying for a vehicle easier. 
Looking to finally fix the ride you currently have? You can also schedule an online service appointment and have our expert technicians provide you with everything you need to feel safe and secure on the road. Stop by today and see what we can do for you right now!
Photo Credit: Ford